Man kann sagen, die Woche ist für mich eher bescheiden gelaufen. Erst lag ich mit Fieber im Bett, und nun kann ich infolgedessen nicht aufs Berlin Festival. Umso erfreulicher, dass der mittlerweile Veröffentlichte Timetable zum Pukkelpop 2007 bis auf wenige Ausnahme sehr gelungen ist. Meine vorläufige Zusammenstellung gibt's nach dem Klick – und da komm mir doch nochmal einer mit Southside oder Hurricane…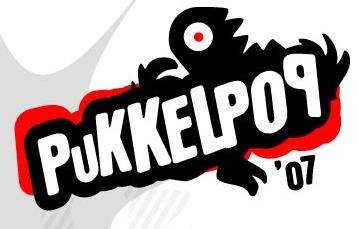 Donnerstag:
– Lo-Fi-Fnk
– Bonde De Role
– The Cribs
– SebastiAn
– Editors
– The Go! Team
– Jamie T
– Iggy and the Stooges
– Kaiser Chiefs
– Digitalism
– Basement Jaxx
Freitag:
– Reverend and the Makers
– Cajuan
– Shitdisco
– Uffie & Feadz
– The View
– MSTRKRFT
– The Hives
– Noisettes
– Patrick Wolf
– Juliette and the Licks
– Alex Gopher
Samstag:
– The Rakes
– New Young Pony Club
– Albert Hammond Jr.
– The Shins
– The Streets
– Bromheads Jacket
– Kings of Leon
– The Whitest Boy Alive
– Cassius
– Justice
– Goose
– Erol Alkan
Alle Bands sachgerecht verlinkt, damit hab ich dann gleich noch was für meine vernachlässigten Musikempfehlungen getan.