Auf der Webseite mit dem treffenden Titel "3 Frame Movies" gibt es nur 3 Frames lange Cartoon-Fassungen von bislang 16 Filmen. Mit dabei sind unter anderem Juno, Blade Runner, Star Wars oder Jurassic Park. Snip aus der augenzwinkenrnden Selbstbeschreibung:
"Dear cinema lover,

Do you have a short attention span? Too lazy to see how a film ends? Is your lifestyle so interesting and hectic that you don't have time to watch movies?

3 Frame Movies is dedicated to reproducing films in an easy-to-digest format by selecting only the best bits from your favorite flicks (as we remember them)."
Die meisten sind recht witzig ausgefallen (zumindest wenn man die jeweiligen Originale kennt), mein Favorit ist eindeutig Alien.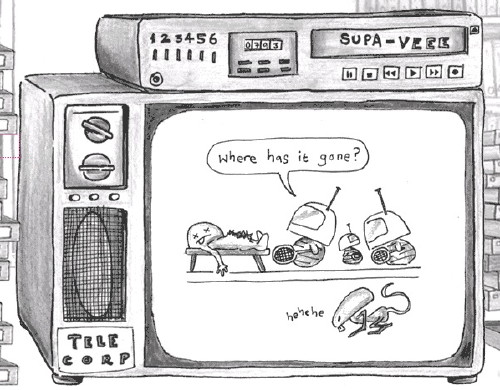 (via)