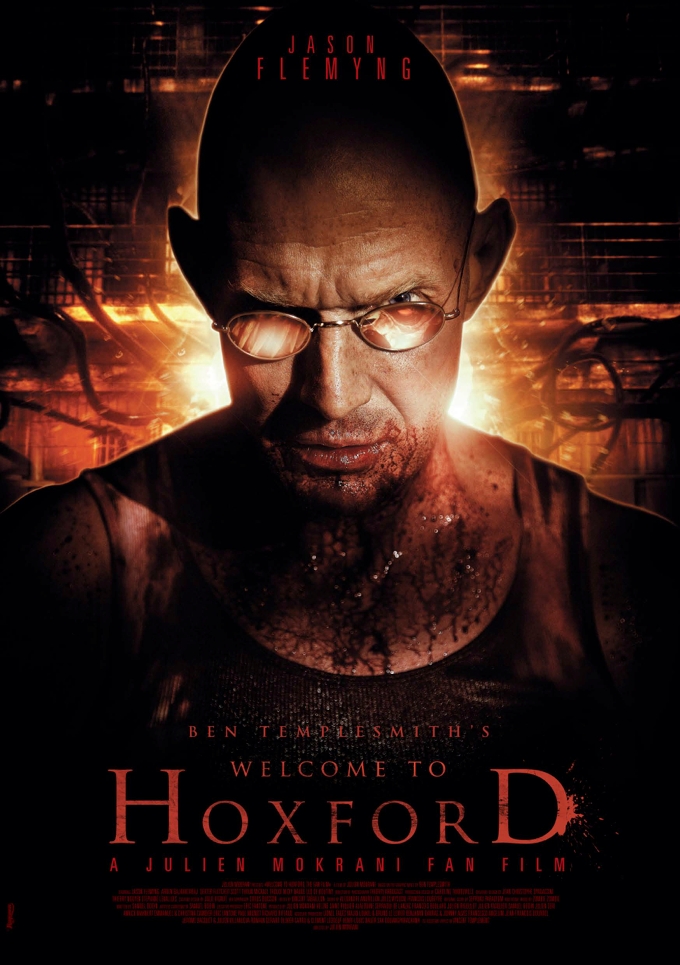 Fantastischer Kurzfilm #1: "Welcome To Hoxford" von Regisseur Julien Mokrani und Drehbuchautor Samuel Bodin bezeichnet sich selbst zwar als "Fan Film", doch dieser Titel, der oft mit minderer Qualität in vielen Bereichen einhergeht, trügt in diesem Fall. Basierend auf der gleichnamigen Graphic Novel Mini-Serie des Eisner Award Nominierten Ben Templesmith, trumpft der Film mit namhaften Schauspielern wie Jason Flemyng und Dexter Fletcher sowie einer erstklassigen Produktion auf. Die Mitarbeit von Creature Designer Jean-Christophe Spadaccini (City of the Lost Children, Amélie, Bourne Identity) und Kameramann Thierry Arbogast (5th Element, Léon, Nikita) zeugt vom Niveau, auf welchem "Welcome To Hoxford" sich bewegt. Bevor es los geht noch ein paar Worte zum Inhalt von der offiziellen Webseite:
Raymond Delgado is no ordinary prisoner… On a good day he'll take the time to tell you he's the son of Zeus before he tears out your jugular. On a bad day, you won't even have a moment to call out for help. After a yet another "incident" Raymond has been transferred to Hoxford, a correctional facility and mental institution known for its radical methods. At Hoxford, Raymond's not the only predator…

Come nightfall, under a full moon, bloodcurdling screams pierce through the darkness of the prison courtyard. It's hunting hour! As the other Hoxford prisoners huddle in the obscurity of their prison cells trembling in fright, Ray cracks a smile. He thrives on confrontation. Lock a human beast in a cage with a legendary monster and, in your opinion…

Who will devour? And who will be devoured?

(via Nerdcore)