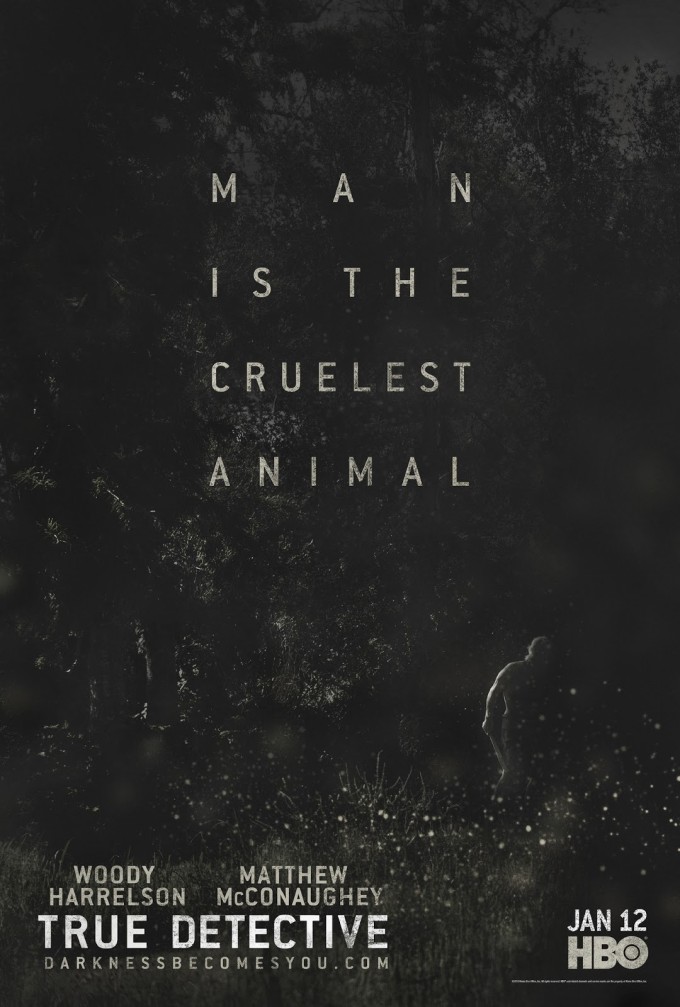 Hell yes! Der neue Trailer zu HBO's potenziellem neuen Serien-Highlight "True Detective" kommt etwas kohärenter daher als der erste und mindestens genauso awesome. Wenn man mich fragt, kann es gar nicht schnell genug Januar werden!
http://www.youtube.com/watch?v=roiKrE5KLbk
Matthew McConaughey and Woody Harrelson star as Louisiana detectives Rust Cohle and Martin Hart, whose lives collide and entwine during a 17-year hunt for a killer, ranging from the original investigation of a bizarre murder in 1995 to the reopening of the case in 2012. Michelle Monaghan also stars as Hart's wife, Maggie, who struggles to keep her family together as the men in her life become locked in a cycle of violence and obsession.